The Toxic Avenger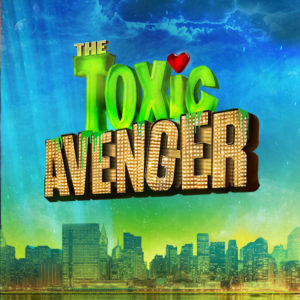 Based on Lloyd Kaufman's cult film and winner of the Outer Critics Circle Award for Best Off-Broadway Musical, The Toxic Avenger is a charming love story and laugh-out-loud musical that has it all: an unlikely hero, his beautiful girlfriend, a corrupt New Jersey mayor and two guys who play… well, everyone else … bullies, mobsters, old ladies and stiletto-wearing back up singers. The Toxic Avenger features book and lyrics by Joe DiPietro and music and lyrics by David Bryan (of Bon Jovi fame).
February 2nd-25th
Melvin Ferd III / The Toxic Avenger – Tristen Sima
Sarah, the Blind Librarian – Rachel Schmidt
Ma / Mayor / Nun – Kim Kivens
Black Dude – LaDareon Copeland
White Dude – Christian LaBissoniere
Director: Ryan McGuire Grimes
Vocal Director: Christian Unser
Music Director: Anna Murphy
Stage Manager: Miranda Shunkwiler
Scenic Designer: Madeline Achen
Costume Designer: Clara Cavins Wolford
Prop Designer: Connor McEvoy
Lighting Designer: Ben Harvey
Available as part of MMT's Season Subscription package – click here.
Individual Ticket information coming soon!
The Toxic Avenger
Phoenix Theater
2605 Hennepin Ave
Minneapolis, MN 55408
Book and Lyrics by

Music and Lyrics by
Based on Lloyd Kaufman's film of the same name